Tuesday, April 17, 2018

By Loretta Cote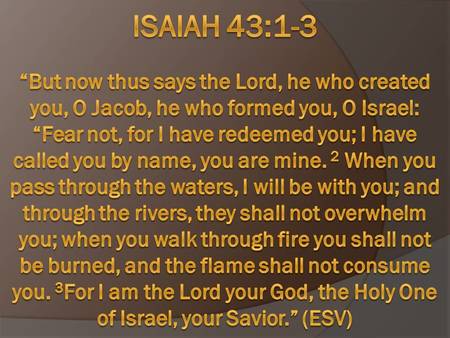 God has created us. We are not to be afraid, for he has paid a great price for us. He calls us all by name for we are his chosen.
When we go through hard trials and times of great trouble, God will be with us.
When we go through great difficulty and deep dark waters look as though they will cause us to be swallowed up; we will not drown. When we are going through the fire of oppression, we will not be burned , the flames will not devour us. God gave a ransom for us, Egypt, Ethiopia and Seba , in exchange for our freedom . The ransom was paid so we could live free in him.