Wednesday, April 4, 2018

By Loretta Cote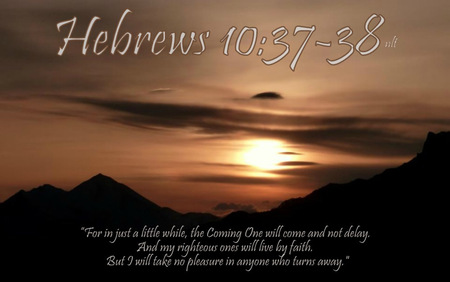 Only faith in God will bring the vision to pass at the appointed time , it will not be delayed.
God is always on time, never late. He keeps his promises. He will show up.
But if we waver or doubt, he has no pleasure in us, ( for this is lack of faith). We are to stand firm and unmoveable , not being swayed by anyone or anything. For the enemy, who knows the prophecy, will try to divert us, so we will lose out on what the Lord has for us. We must stand firm in our faith, not allowing anything to move us or sway us in any way, shape or form.
Being firm in the faith and standing on Gods' word , is pleasing to God.